Bookbinding Workshops
WORKSHOP INFORMATION

:

Traditional Bookbinding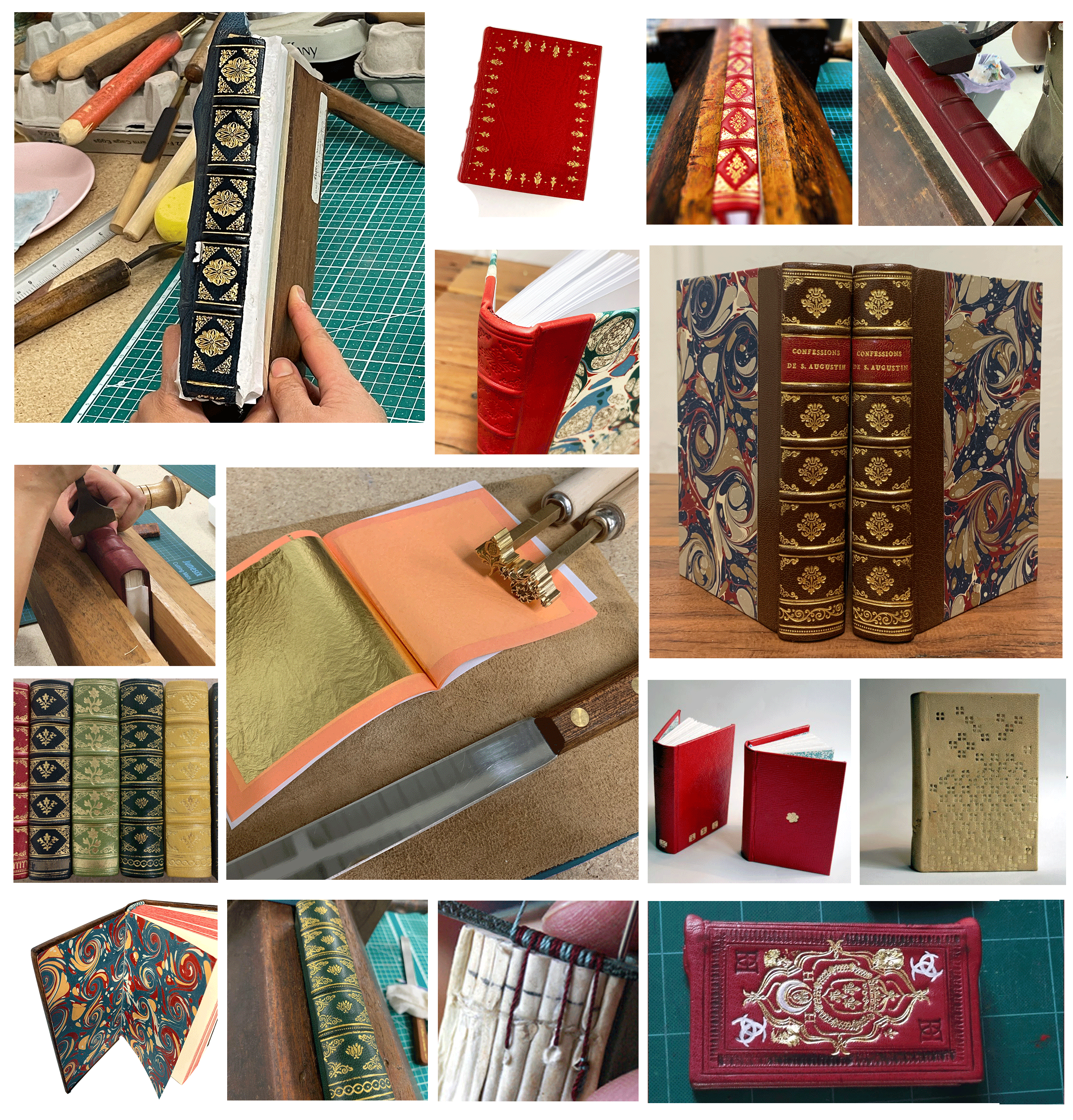 Our traditional binding courses offers professional fine binding classes in a relax setting. You will not find a more comprehensive course of sequential bookbinding classes anywhere.
Level 1- Round and Flat-Back Case Binding
Level 2A - 19th Century Library Binding In Quarter Leather
Level 2B - 19th Century Full Leather Binding
Level 3 - Tight-Back Full Leather Binding
Level 4 - Fine Binding English Style
Introduction to Gold Finishing
Gold Finishing for Beginners


Online Bookbinding Courses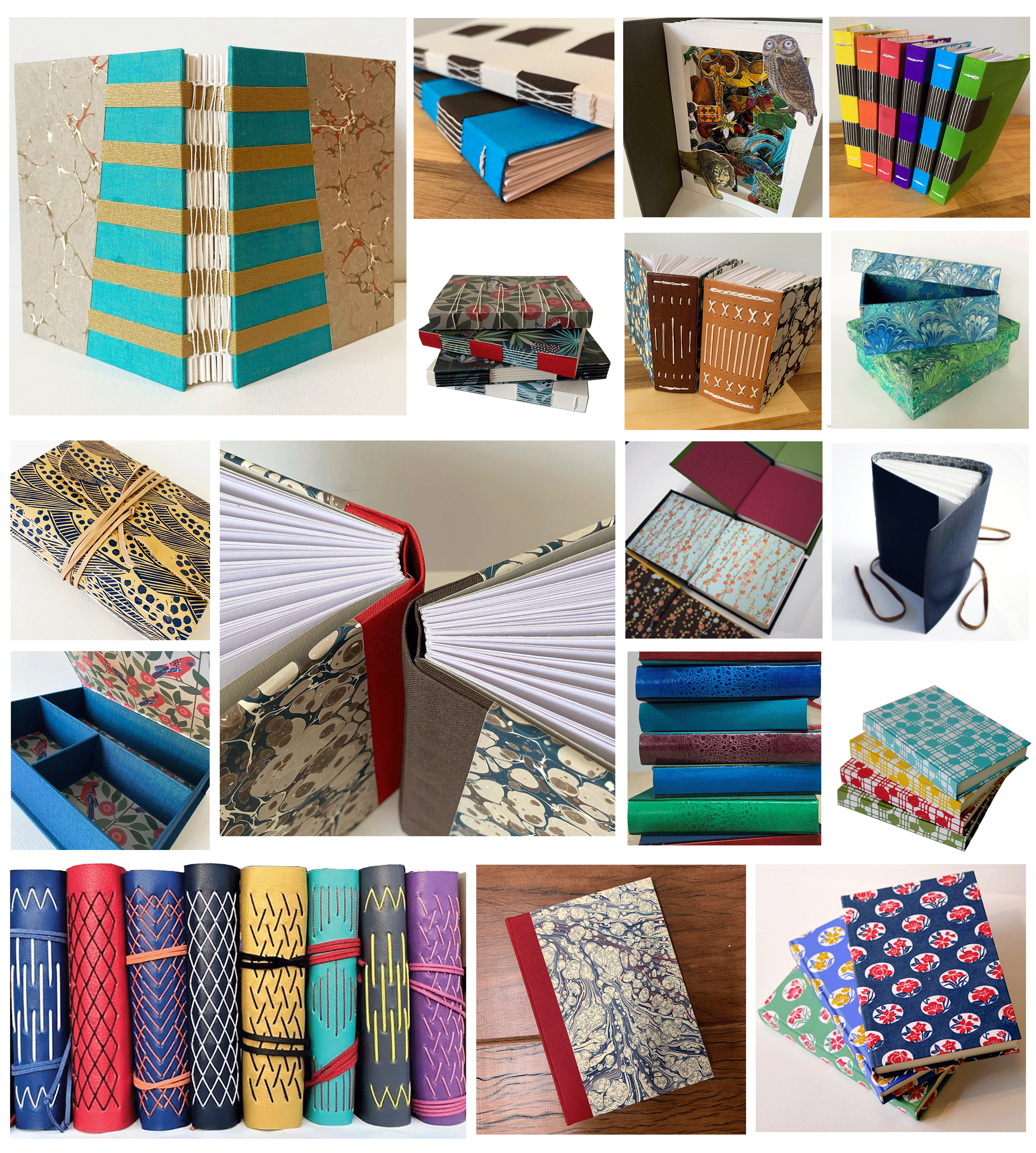 Our online classes are not just an after thought. These classes have been specially written for an online format. There are lots of creative courses on offer, best of all, you get to bind in the comfort of your own home! 
Hardbound Journals and sketchbooks
DIY Backyard Marbling
Venetian Journals
Stab Binding
Beginners Bookbinding
Box Making
Daily Binding
Sketchbook Printmaking
and much, much more!
Why learn bookbinding with us?
With over 15 years experience teaching bookbinding and associated arts, Isabelle offers a comprehensive range of courses and workshops aimed at both beginner and advanced students.

Long and short courses in Bookbinding and Book Arts are offered in Sydney and anywhere around the world, online and in-person. 
Our aim is to give you the best experience possible and the best result for the effort you put in to make your work.
All our classes are a complete course in themselves and no one goes home with unfinished books.
Whether you take one class or ten, choosing to learn bookbinding is an investment of many hours of hard work.
Here at the bindery, we are committed to helping you achieve your bookbinding goals, whether as a hobbyist or professional.  

We ensure that our classes are accessible online and in-bindery. Which is why you have courses specially written and designed for each.
If you have any question regarding a suitable class for you, just send a message to [email protected].
OTHER LEARNING OPTIONS

For those who want more focused attention, Isabelle is also available for one-on-one Masterclass and/or private groups. 
You can request for a private class from 6 students for better individual attention. 
Isabelletravels widely and will teach anywhere in the world. Please get in contact at: [email protected].